STRESS
Stress is a measure of the internal forces in a body between its constituent particles, as they resist separation, compression or sliding in response to externally applied forces. The mathematical definition of stress is defined as; the force exerted per unit area.
ie. Stress = Force / Area
However as stresses experienced in the earth are so large, stress is more commonly expressed in MegaPascals (MPa, 1MPa = 9.8692 atm).
As stress is a measure of the internal forces in response to external forces, stress is often required over a large volume. However as with most problems, to be able to accurately describe the stress, a simplification is required. As such, stress is usually treated in a model of small scale, such as a plane, cube or ellipsoid.
STRESS CORROSION
Rapid propagation (stress corrosion cracking), due to stress concentration leads to the formation of microscopic cracks. Rapid or slow or protracted healing owing to surface energy effects may trap fluid inclusions in crystals griwng in such cracks.
STRESS DROP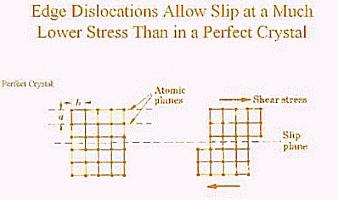 STRESS MATRICES, COORDINATES FRAME